Training, Coaching and Guiding
All our instructors are passionate divers themselves and dive regularly on a technical level. This enables us to offer you multiple years of experience and an active skillset for anything up to advanced trimix, cave and wreck diving on open circuit and multiple rebreathers, in backmount or sidemount, Team and solo diving.
We offer diver training with traditional certification levels, as well as options to coach and mentor you on all things diving. Especially if you want to improve your diving skills on a certain level or train for a specific target, we are happy to support you!
Give us a call or send us a message and we can setup a coaching plan around your personal needs.
We can train in English and in German.

On traditional certification training we focus mostly on technical diver training. But we do offer recreational courses from Open Water Diver all the way up to Divemaster, including several specialties (e.g. solo and sidemount).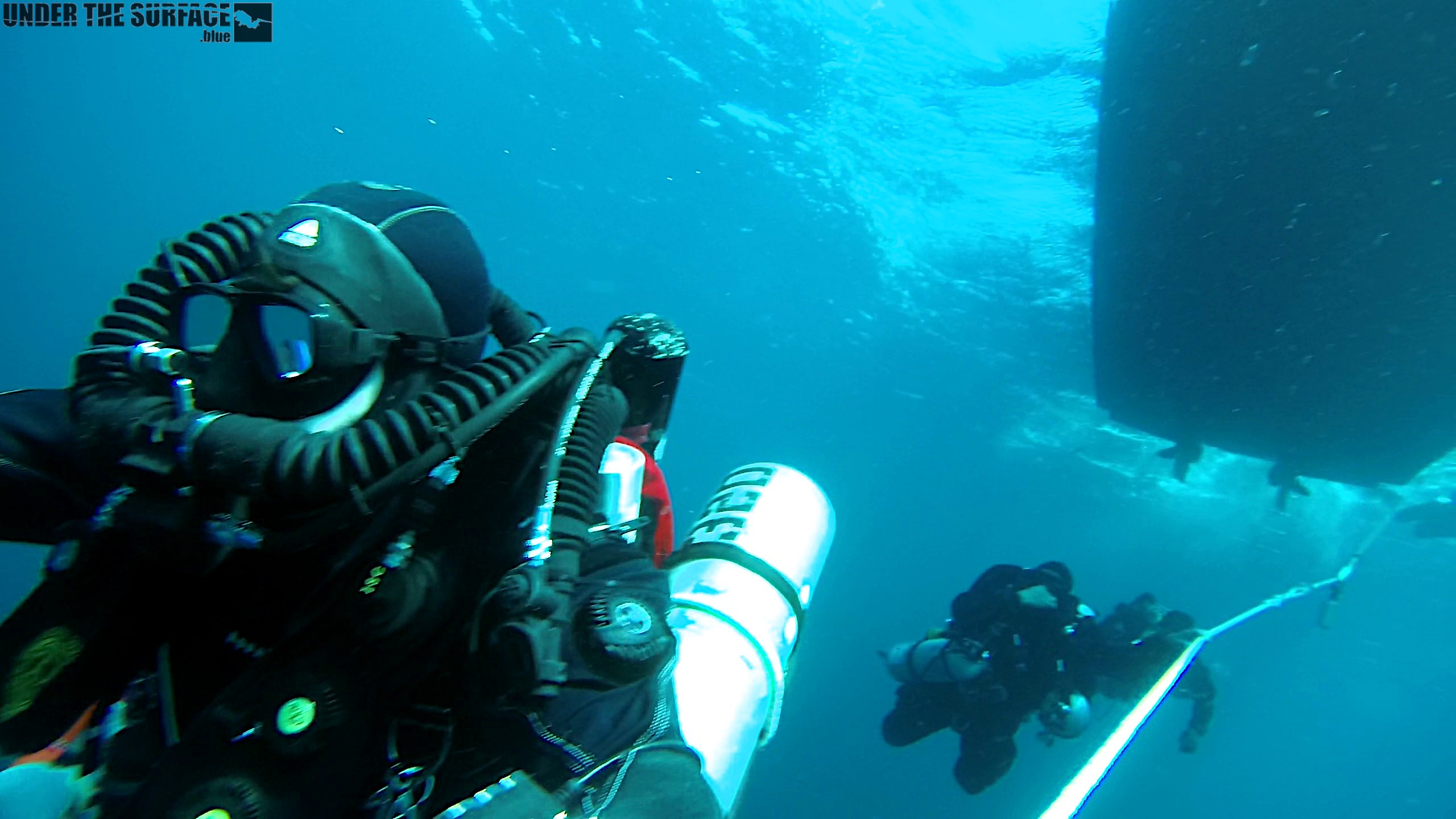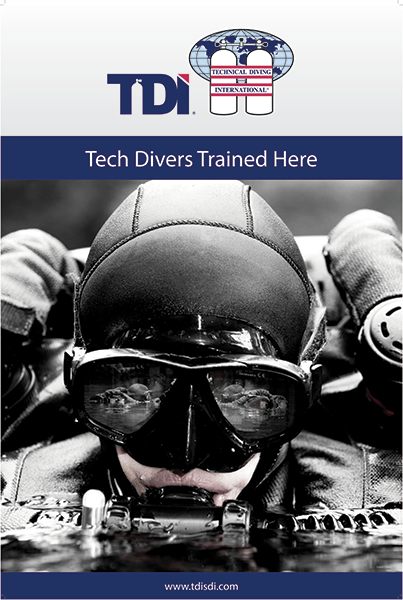 For Technical Diving, we offer the following courses with TDI – Technical Diving International:
Intro to Tech – Get used to diving with two tanks (back- or sidemount) and start to work on a technical diving mindset with necessary redundancy, skills and backup strategies. click here for more information
Advanced Nitrox – Prepares you to use gases with an oxygen content of up to 100% and together with the course Decompression Procedures, allows you to reduce deco obligations and speed up the necessary deco time significantly. The training covers all the skills and equipment necessary to safely handle oxygen rich mixes. click here for more information
Decompression Procedures – This is the first true and full technical diving level. You learn how to dive beyond the no-decompression-limit and safely plan, conduct and enjoy dives deeper and longer and with a mandatory deco obligation. click here for more information
Helitrox Deco Procedures – This course will add helium gas to the mix and enable you to reduce the narcotic potential of normal air on deeper dives. The training can be substituted for decompression procedures as it includes the same skills with the added qualification of getting helium based gas fills when needed. click here for more information
Feel free to get in touch for any questions or for pricing! We will be happy to find a solution to help you achieve your goals in diving!
Instructor Markus Ehmann
I started diving in 2006 in the cold-water lakes of south-eastern Germany and Austria and was hooked immediately!
Recreational training with CMAS up to dive leader followed, but one tank just wasn't enough. Anything that could extend my time and limits underwater was welcome and I attended my first technical diving courses up to Advanced Trimix in 2008. This gave me enough range to explore some wrecks in the Mediterranean and the depths of the lakes in Bavaria.
A couple of years later, the first rebreather followed and it opened the door to quiet and affordable trimix diving on a regular basis.
In 2017, work relocated me to the USA and with it came the opportunity to dive the caves in Florida and the wrecks along the Atlantic coast.
Technical divers still are a small group among our sport and so in 2019, I decided to train as a Technical Diving Instructor in order to share my passion and coach future buddies. Working together with a local dive shop for equipment and logistics, allowed me to focus on training and mentoring.
Since moving back to Munich, Germany in 2022, I train with the same philosophy of helping divers start their technical SCUBA journey, reach their goals in diving and growing a passionate community of divers in the area.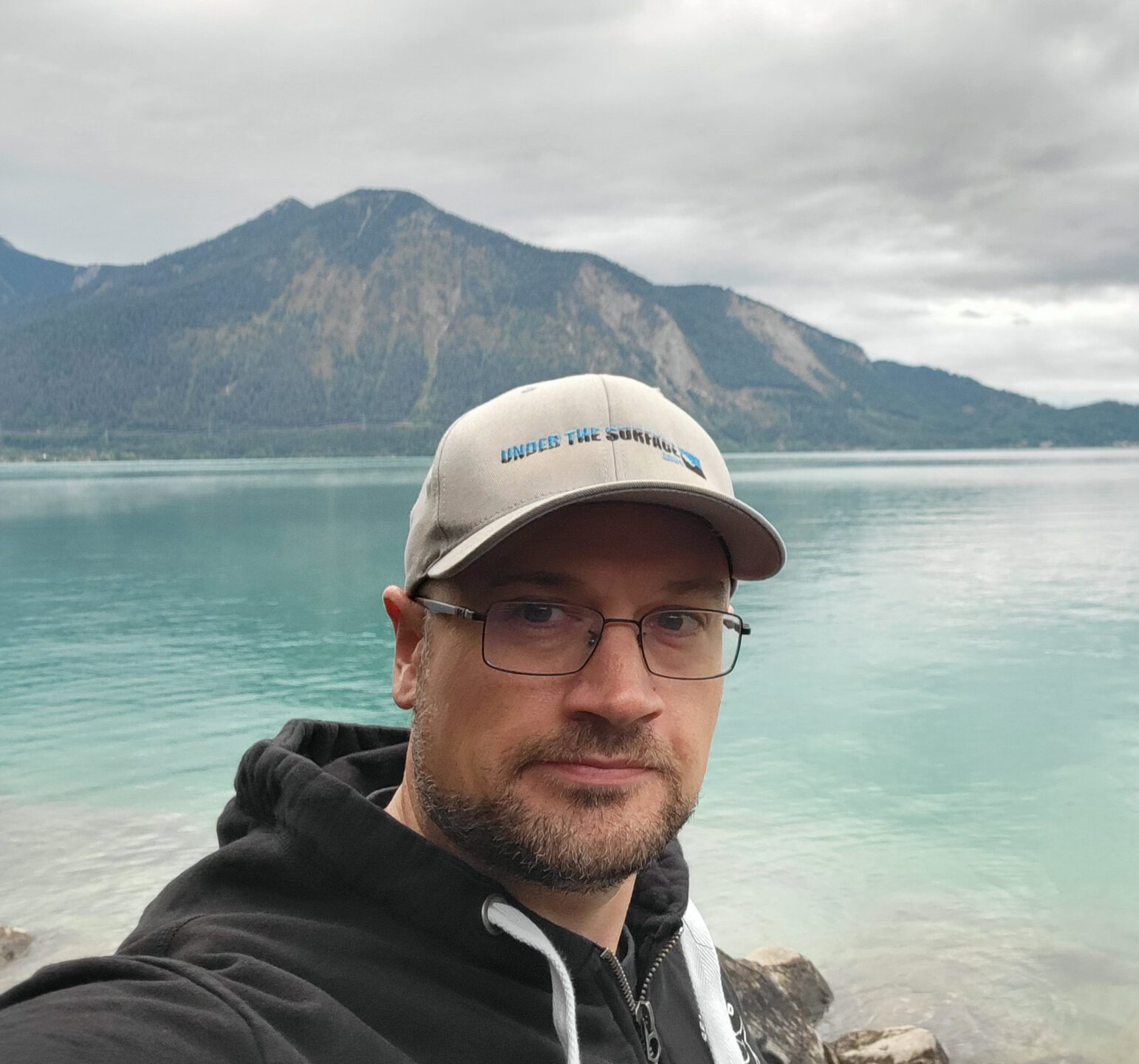 "I am fortunate enough to have dived all over the world, experienced all the facets of technical diving with trimix, rebreathers, wrecks and caves, and still enjoy every time I get a chance to go under the surface."